CAN KEYBOARDS in completion to our range of product, we can also offer  CAN-bus based keyboard (available in few different keys pattern). Designed withstand  the harshest  conditions, completely  immune to water, mud, fuel.
We should also to mention massive simplifying of wiring in comparison to traditional switch panel.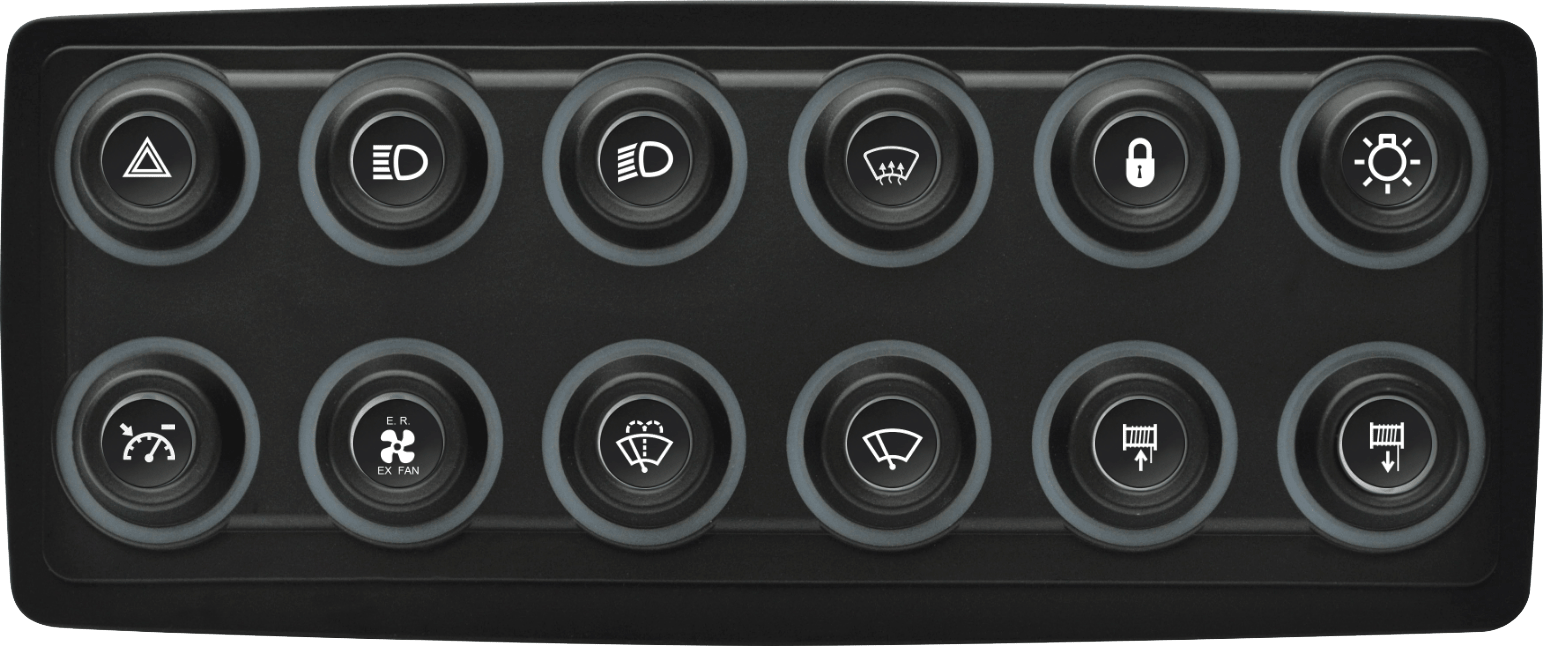 Built in LEDs are  indicating  buttons state (red, green, orange) and additionally serving as back-lit for keyboard.
The behavior of the individual keys  is fully  configurable in EMU BLACK or PMU client software.
Download Files
Thanks to the unique idea of  replacement system for individual inserts, it is easy to  rearrange  keypad layout using existing insert without impact for appearance. Moreover custom inserts can be supplied.
Key features
CAN bus compatible keyboard,
125kbps, 250kbps, 500kbps CAN bus speed supported,
works with EMU BLACK (1 keyboard) and PMU devices (up to 2 keyboards),
full customization possible,
IP 67 rated